Roles
: Level Designer and Technical Artist                                                                                                         
Time
: 16 Weeks 
Team Size
: 11                                                                                                                                                
Engine
: Unreal Engine 4
Ransacked is a stealth thieving game in the third-person perspective, where a player controls a thief who can steal almost anything. During the experience the player travels between the Thieves' Guild and a nearby village, looting homes for their items, avoiding guards, and selling stolen goods for gold. 
It was my final game design project as an undergrad student while at UCF.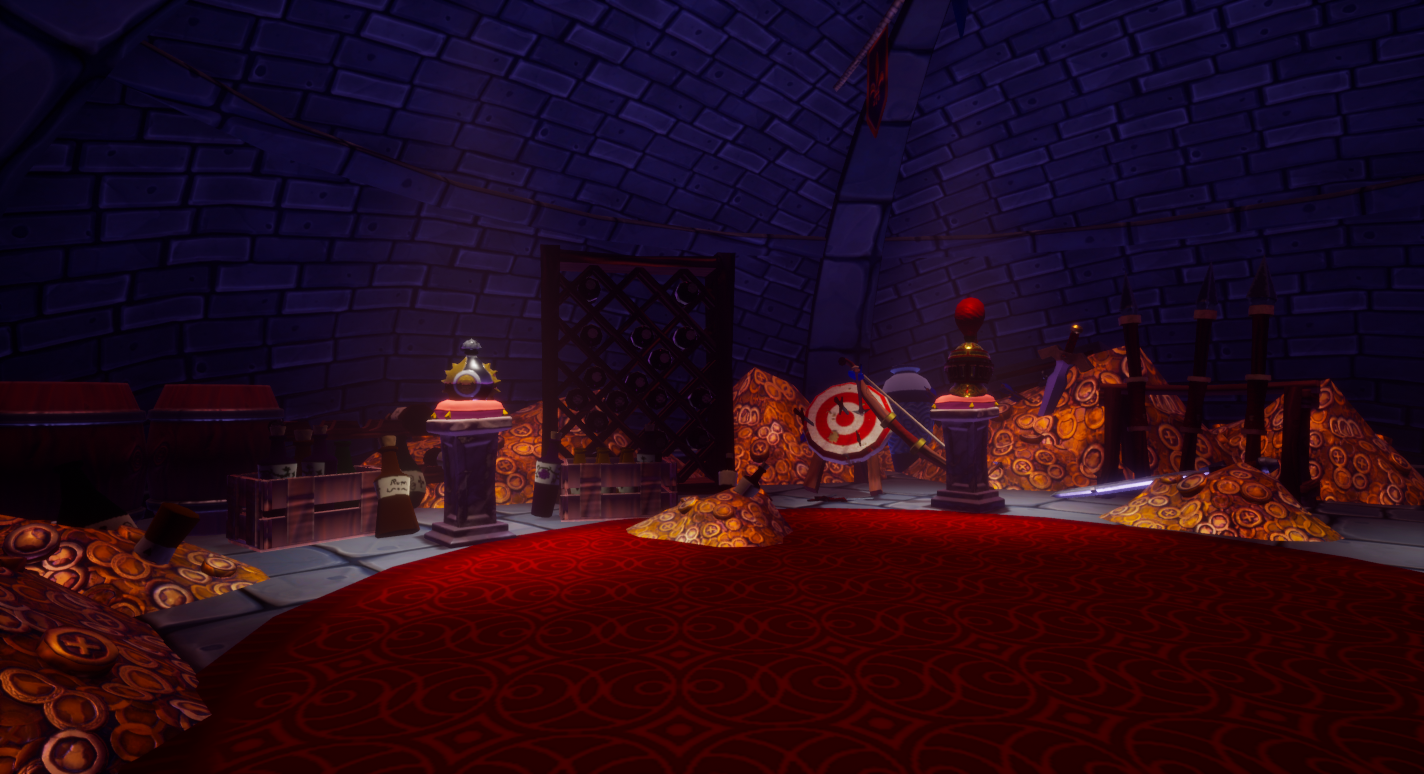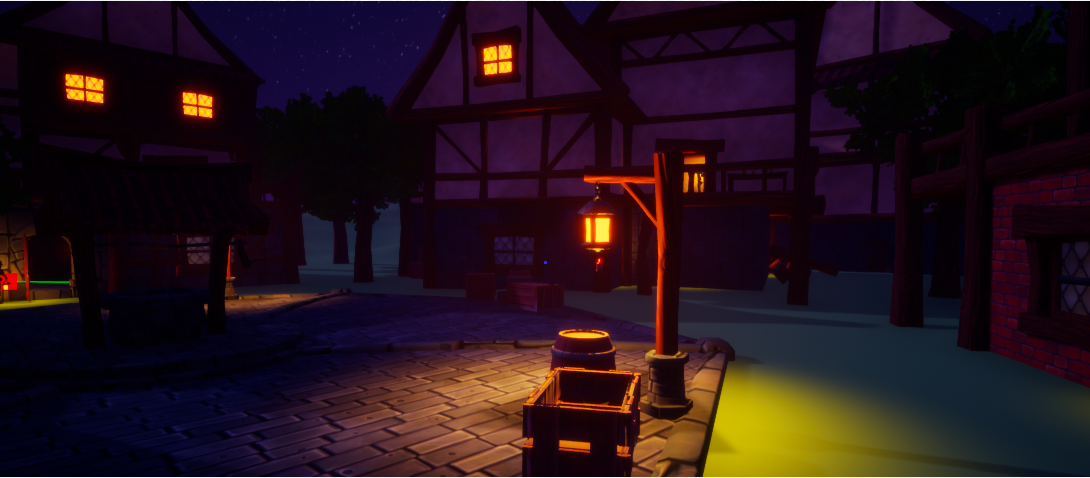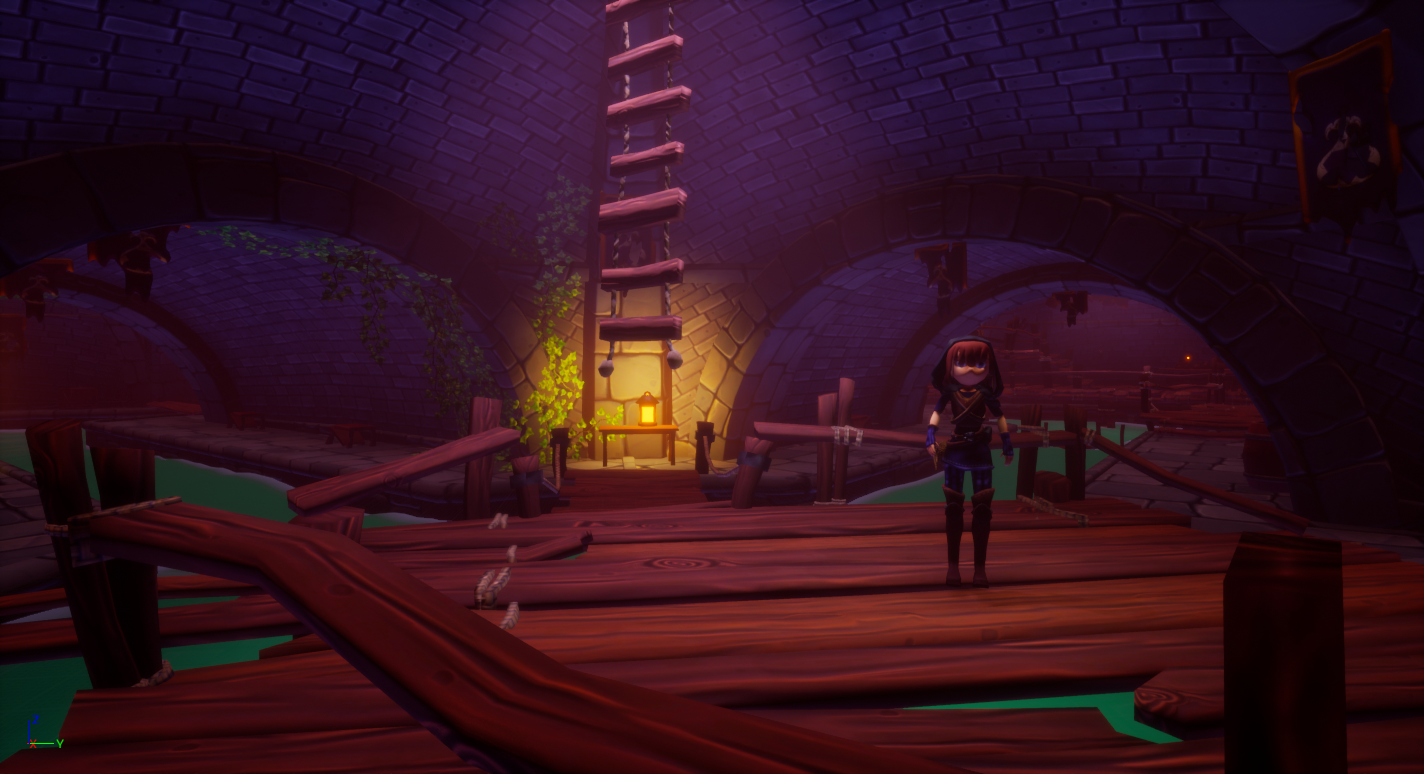 My responsibilities on the project included white boxing, overall game flow and design, as well as responsibilities as a technical artist creating the game's many particle effects. For my design tasks, I would create whiteboxes of levels and then send them to our art team.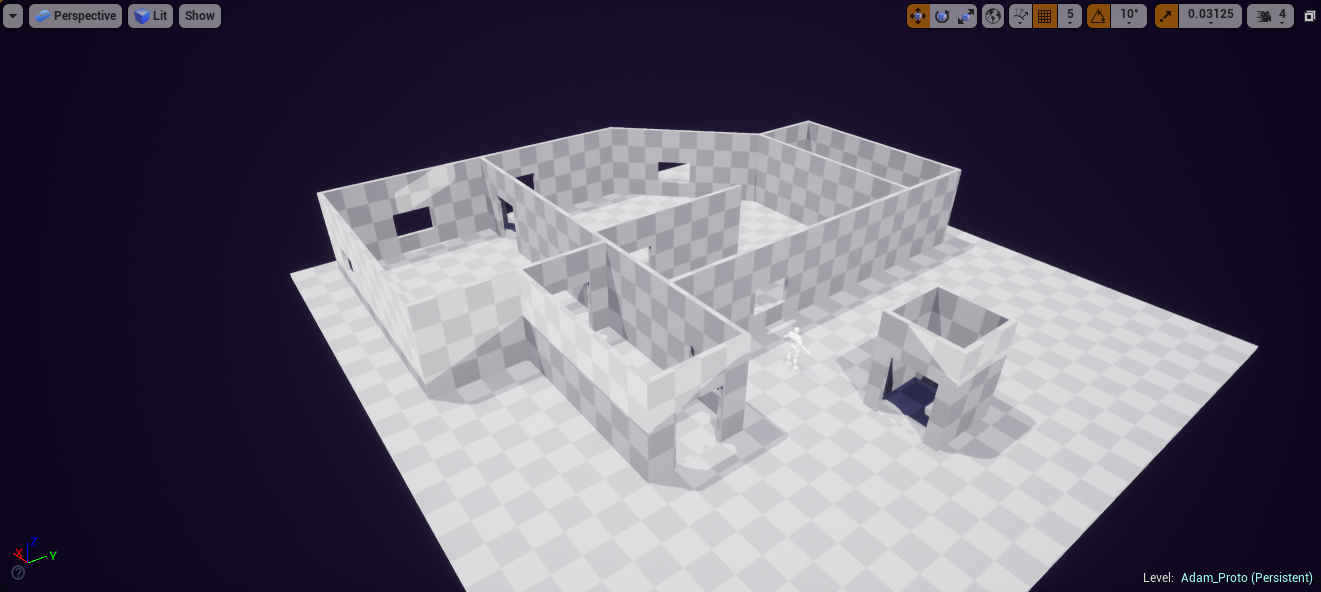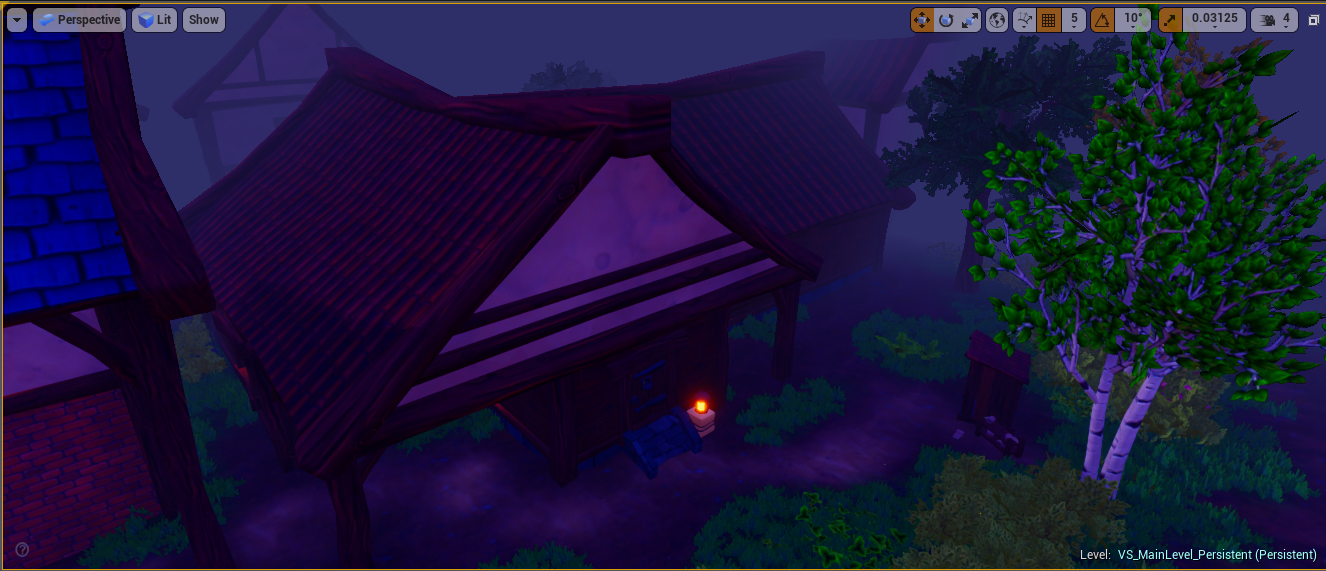 A screenshot of the original whitebox of the outhouse house, compared to how it ended up looking in the final build.
A screenshot of the a second whiteboxed house. I would design four that would end up in the final game, lightly playing around with some ideas like vertical entryways and entering through second story windows.
As well whiteboxing I was also responsible for creating several of the game's vital particle assets. Among them include a sparkle particle, used to denote important objects and locations; two alert state particles, to inform the player which guards might be aware of their presence; I also created falling leaf particles, fireflies, waterfalls, puddle splashes, and anything to help the world feel more alive and lived in.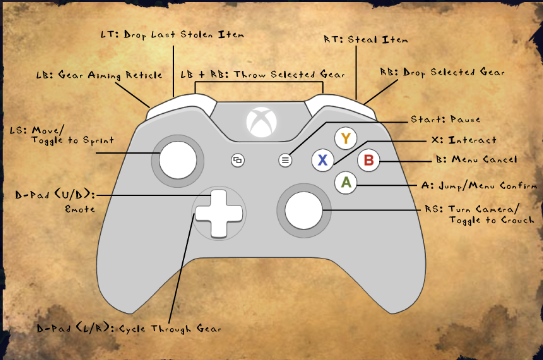 The game's controls were something that was deliberated over for a long time, eventually focusing our efforts on what our game's main mechanic was: stealing. I wanted almost everything you did to involve your grab mechanic, so key items and shopping were also tied to the right trigger. I wanted the player to instinctively go back to what they were taught from the very beginning every time they came to an obstacle "How do I steal my way out of this". Players were meant to be surprised and delighted at the potential dynamics of using furniture and other objects to their advantage in order to escape nearly every situation.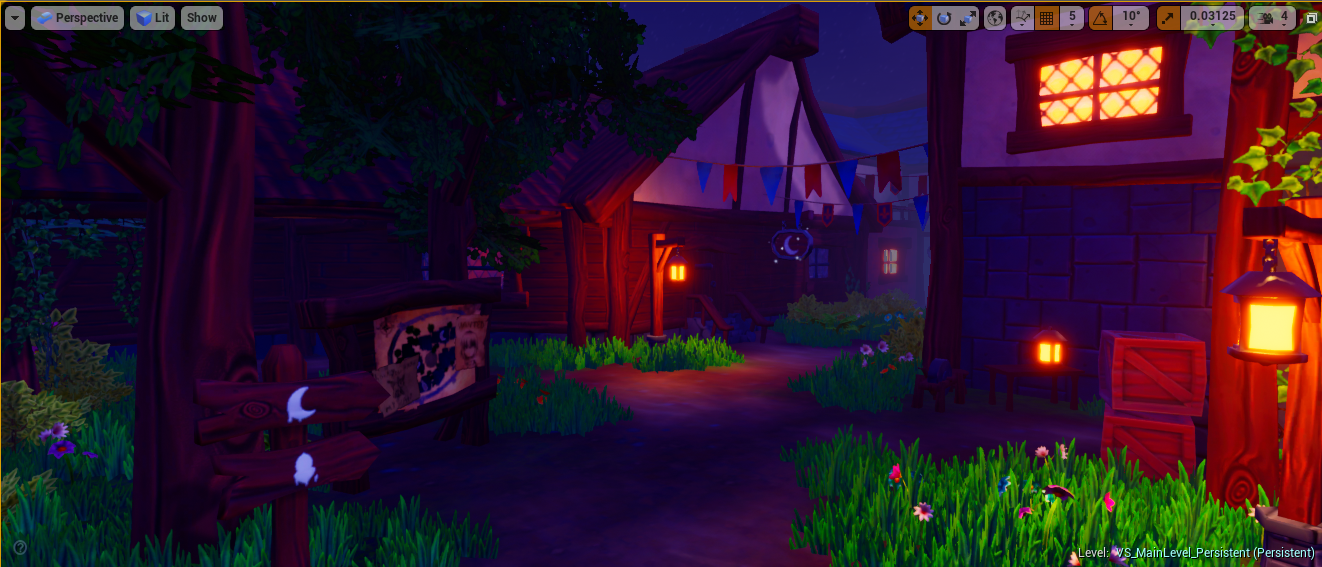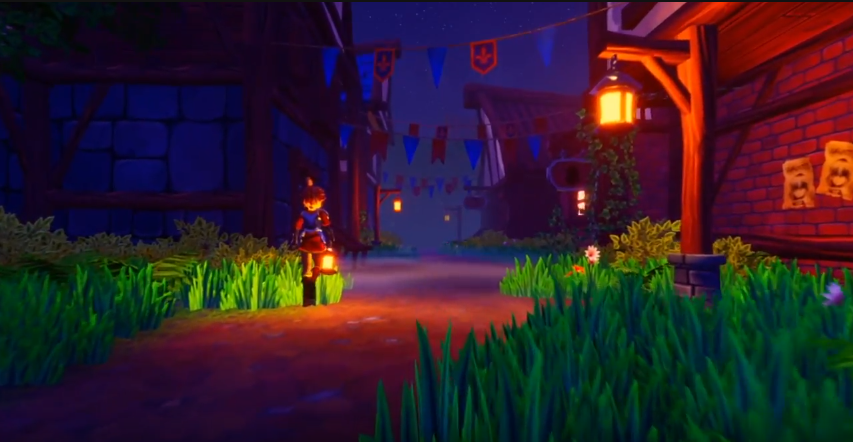 The game's environment was a lived in, forest adjacent village. We used fog and an abundance of natural elements to really help emphasize the town's history and location. It allowed our lighting to be even more dynamic against the nighttime backdrop and the guards to be even more visually present.