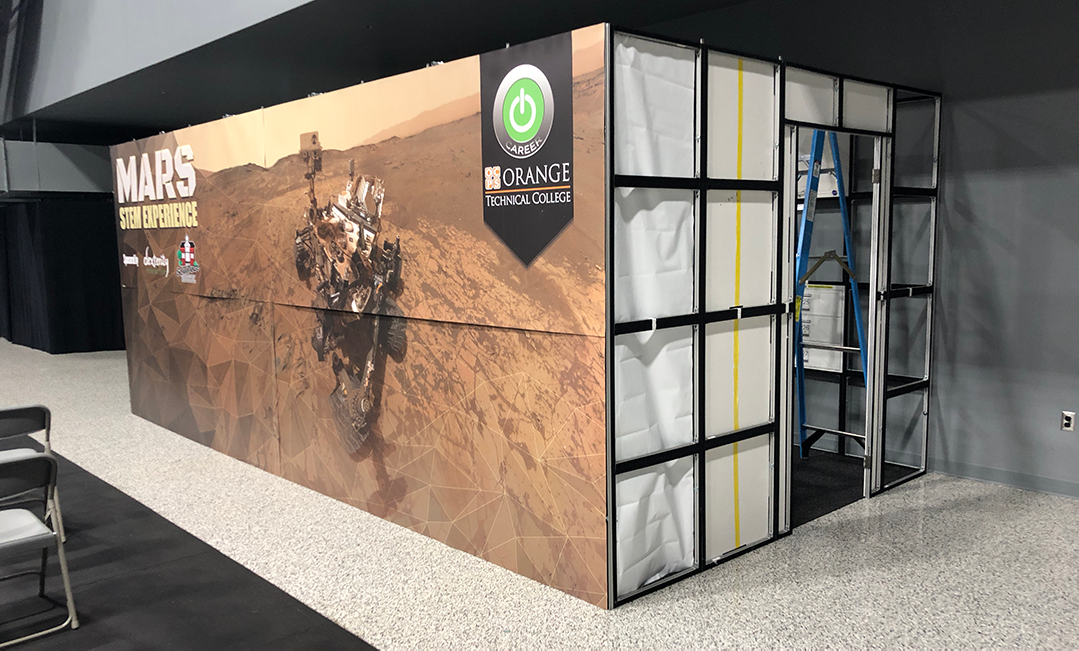 Role
: Design Lead 
Time
: 8 Weeks 
Team Size
: 3
During my Internship at Launchsite, Orange Technical College's Game Design program, I was given the opportunity to design my own escape room with a space theme. I was given a series of restraints on the design of the escape room, the length of the challenges, and the complexity of the building process. The overall experience had to be under 20 minutes, the building couldn't take more than a few hours to construct, and my team was limited to myself and two other interns.

We had 2 months (August and September) to design and plan the logistics in order to allow the machine shops time to manufacture any parts we'd requested. A big fear was the psychology of players in escape rooms working to our detriment. Building an easy to build escape room could potentially be easy to destroy by some of the more aggressive guests/players.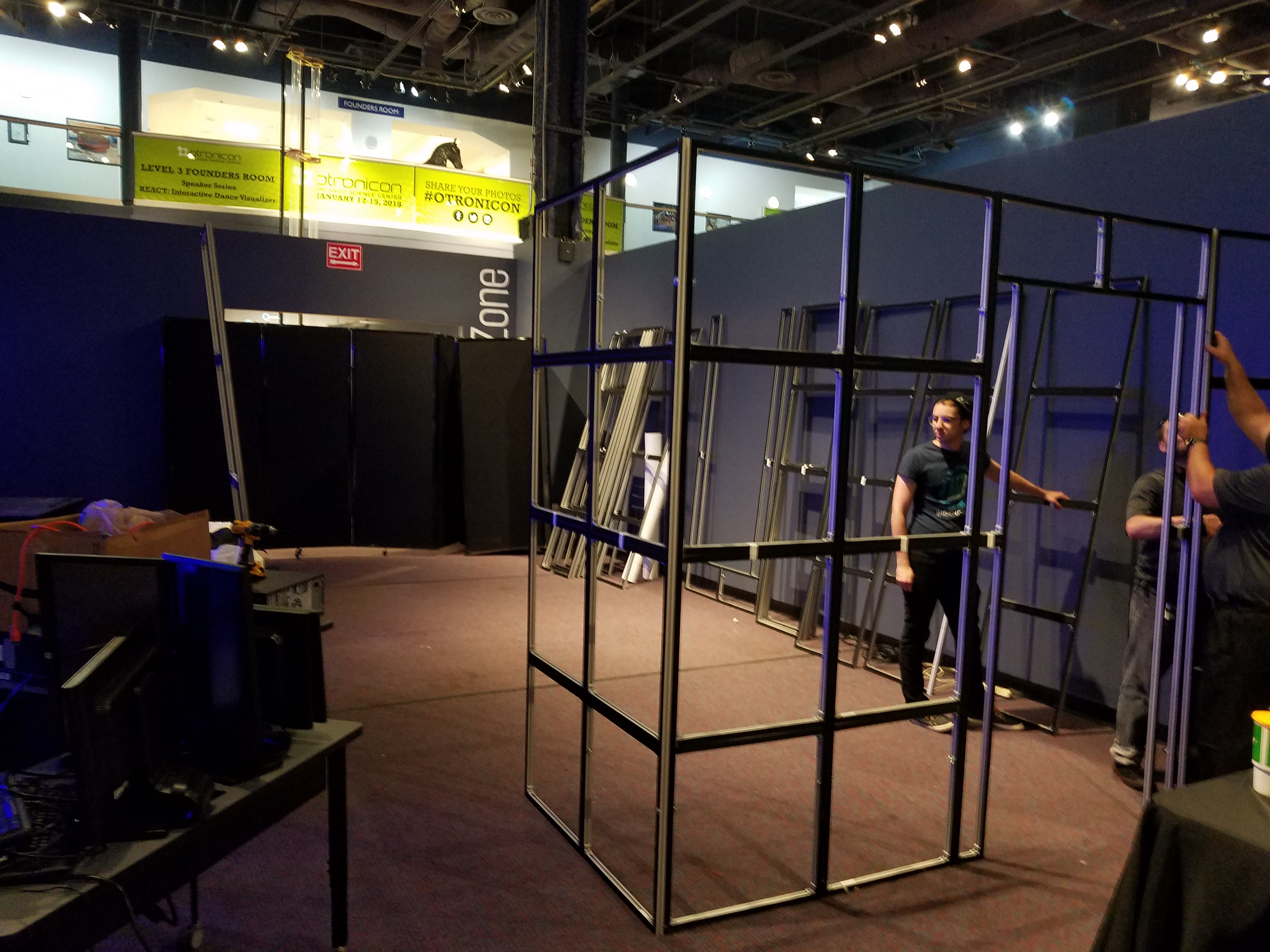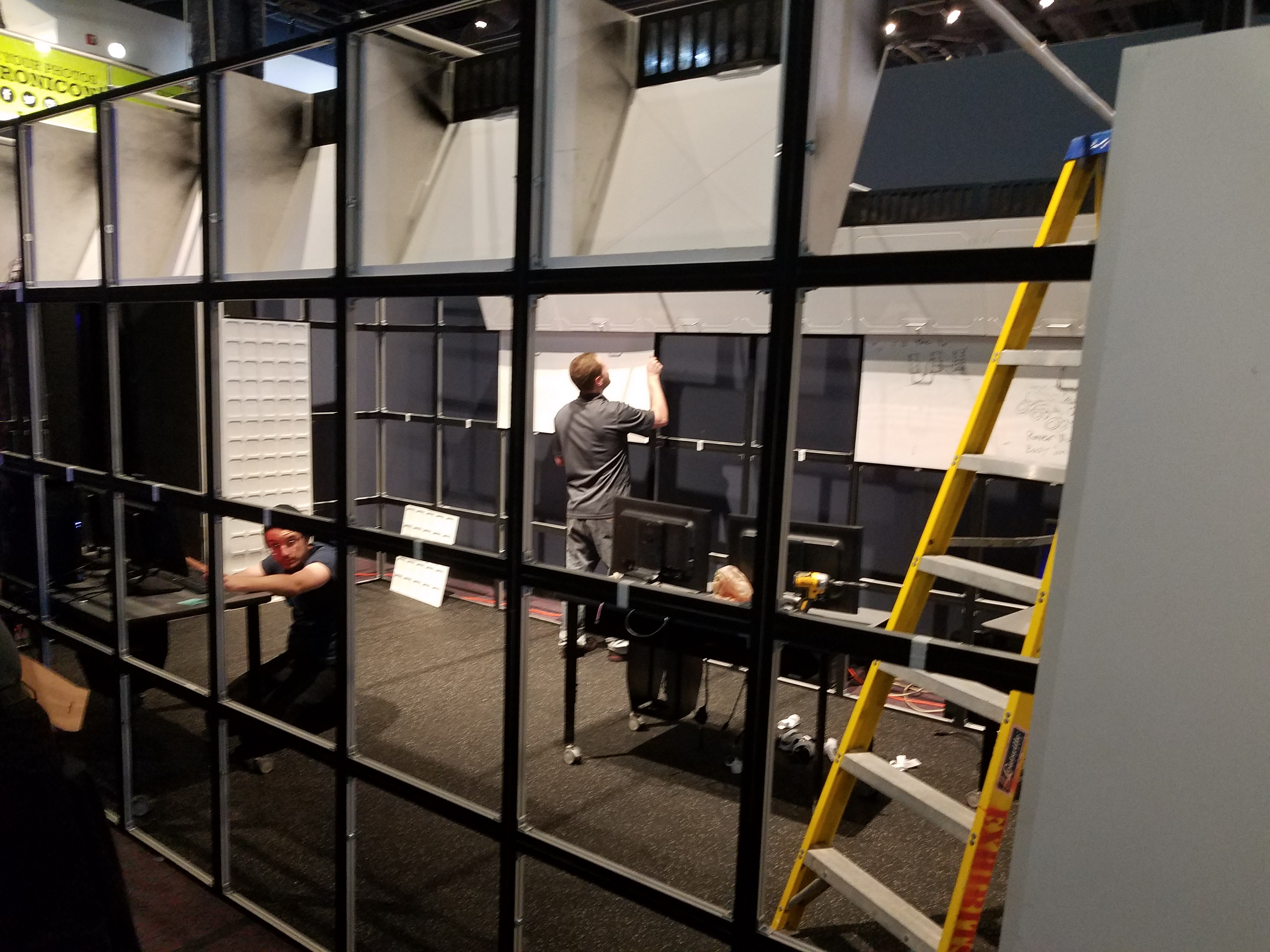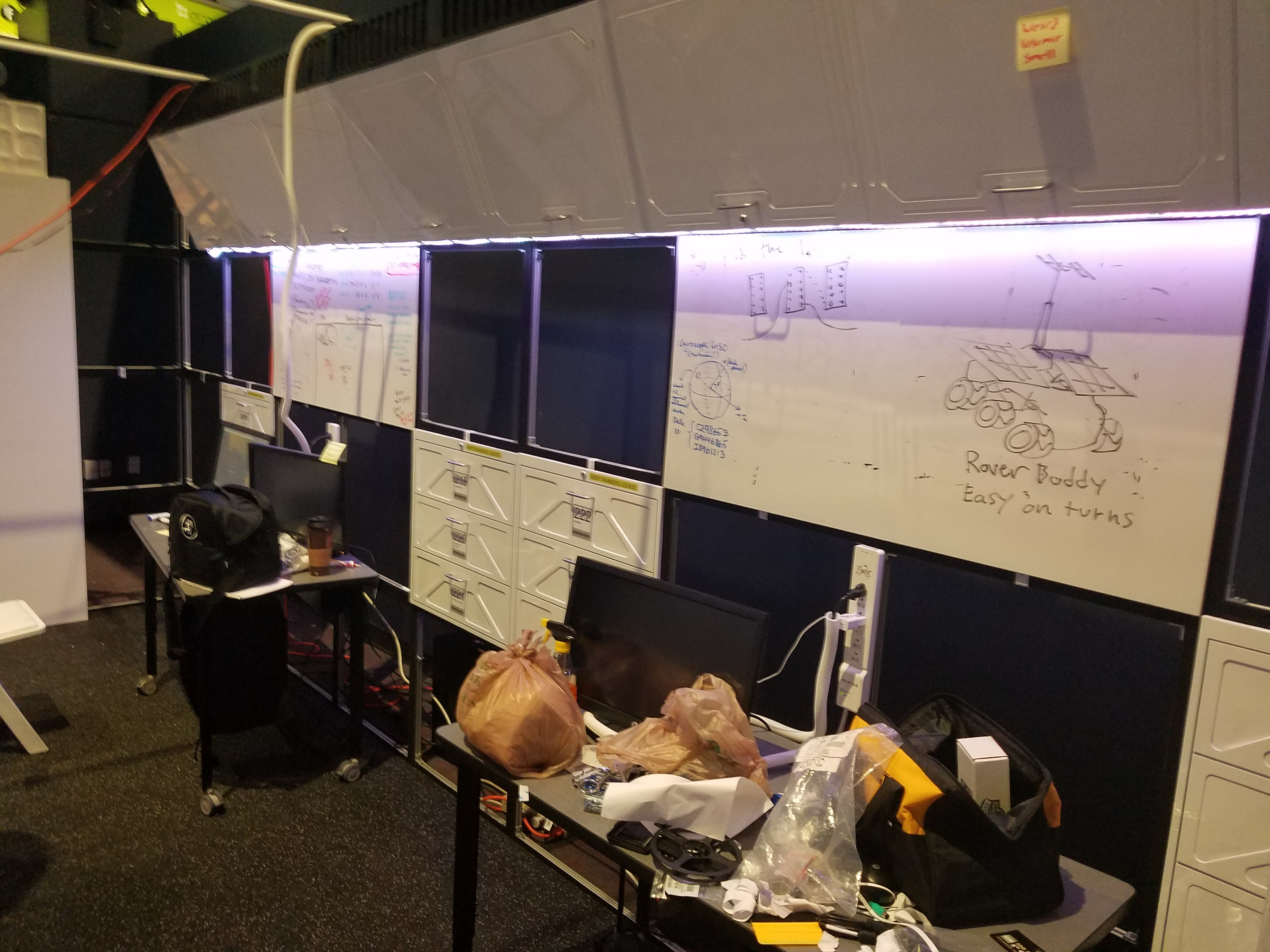 The frame of the escape room was modular, allowing future iterations to have more complex designs
Thanks to the school we had an ingenious modular metal wireframe that allowed us to velcro on vacuum form panels, making setup and transportation incredibly convenient for what was going to be re-built every time it was taken to a new convention. It also allowed us to design future potential puzzles, such as one where players piloted a drone.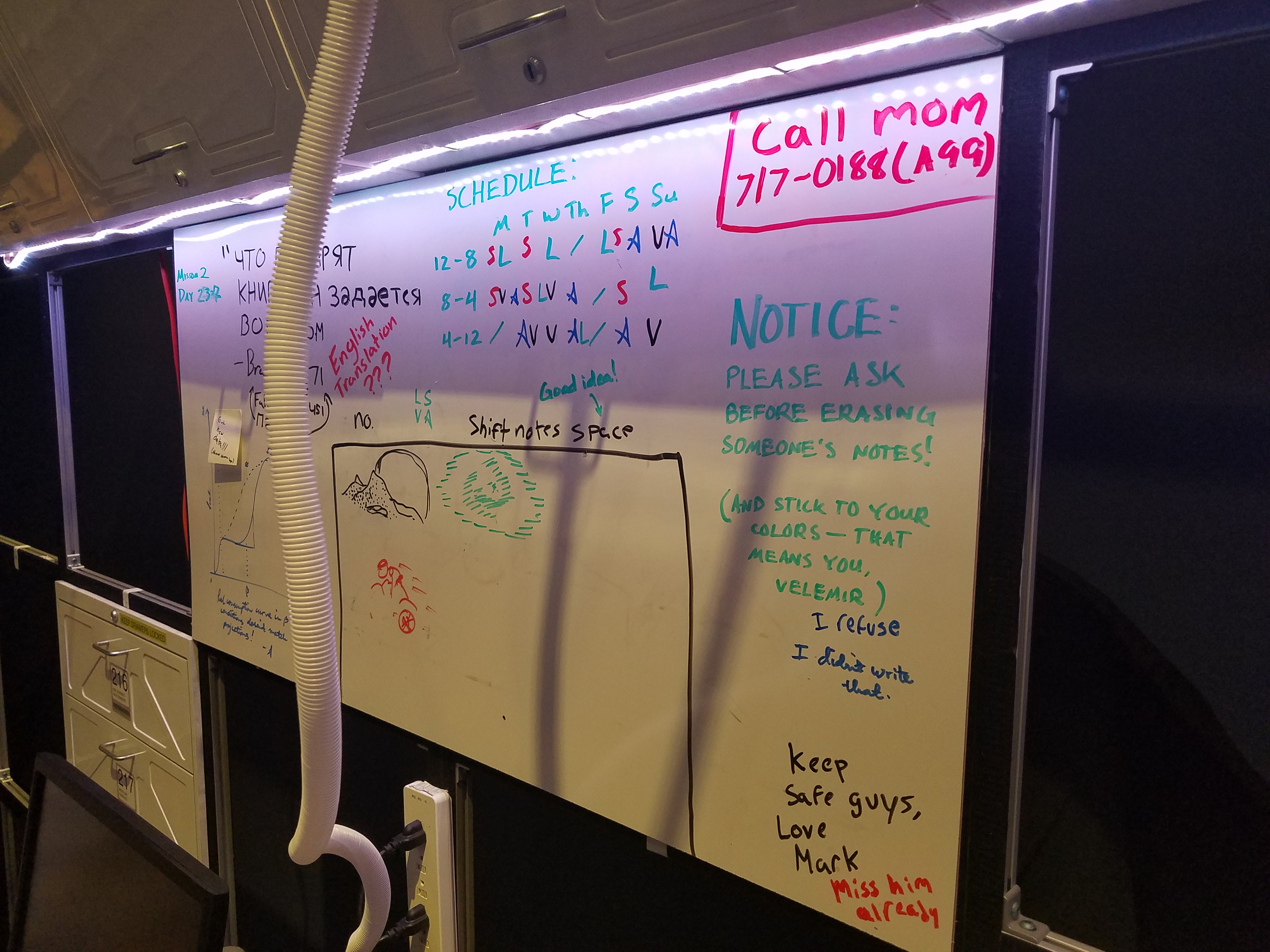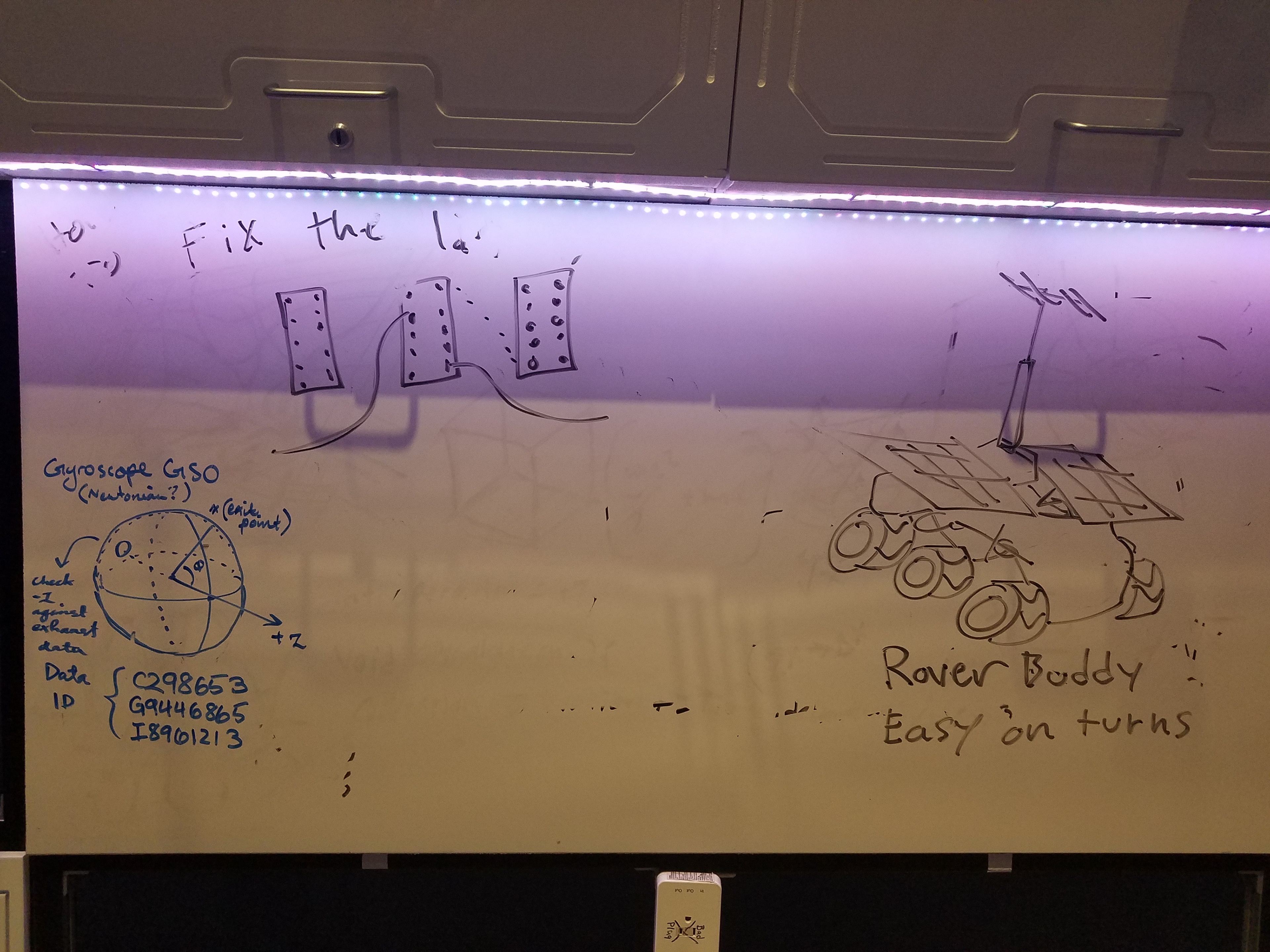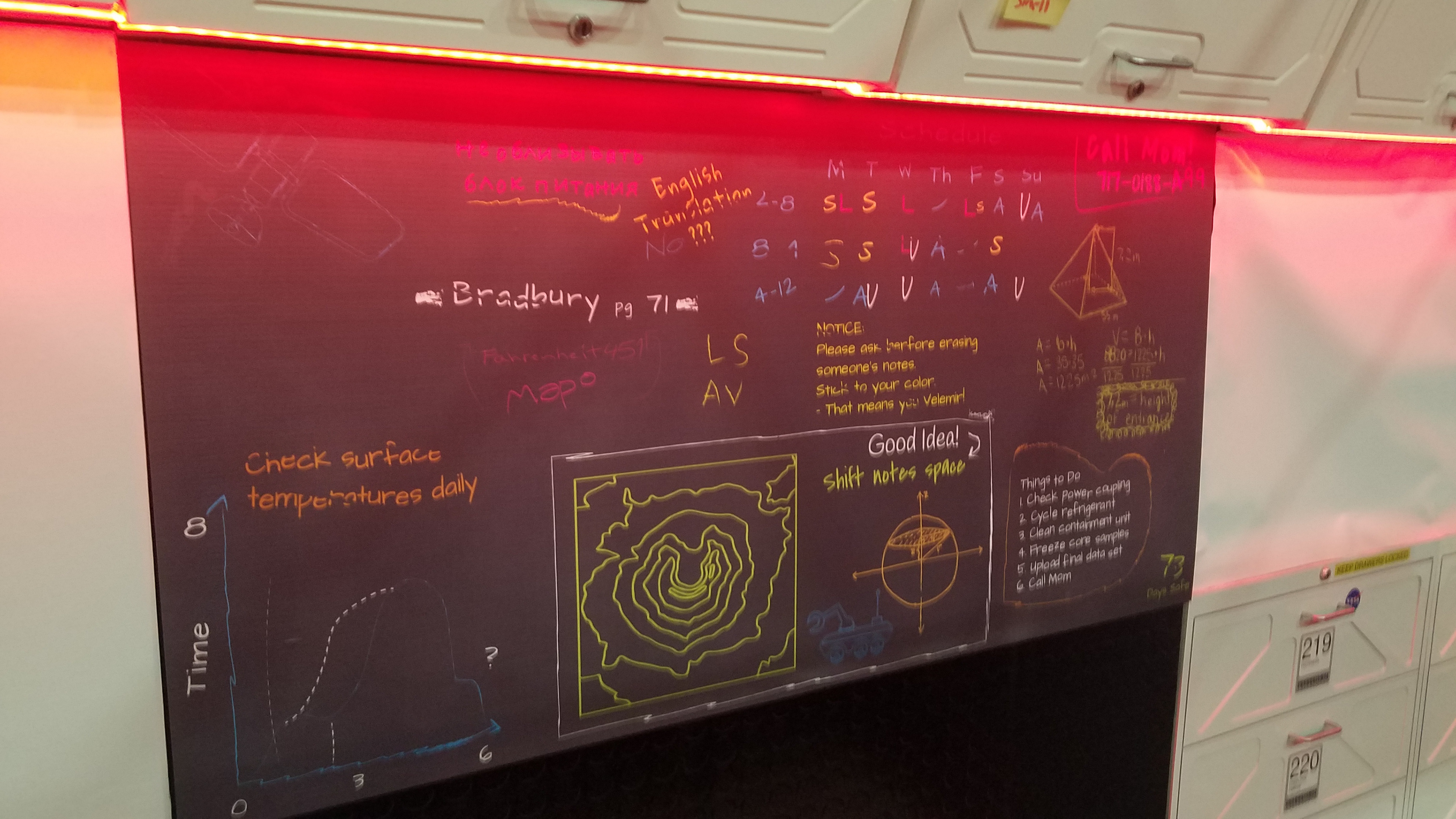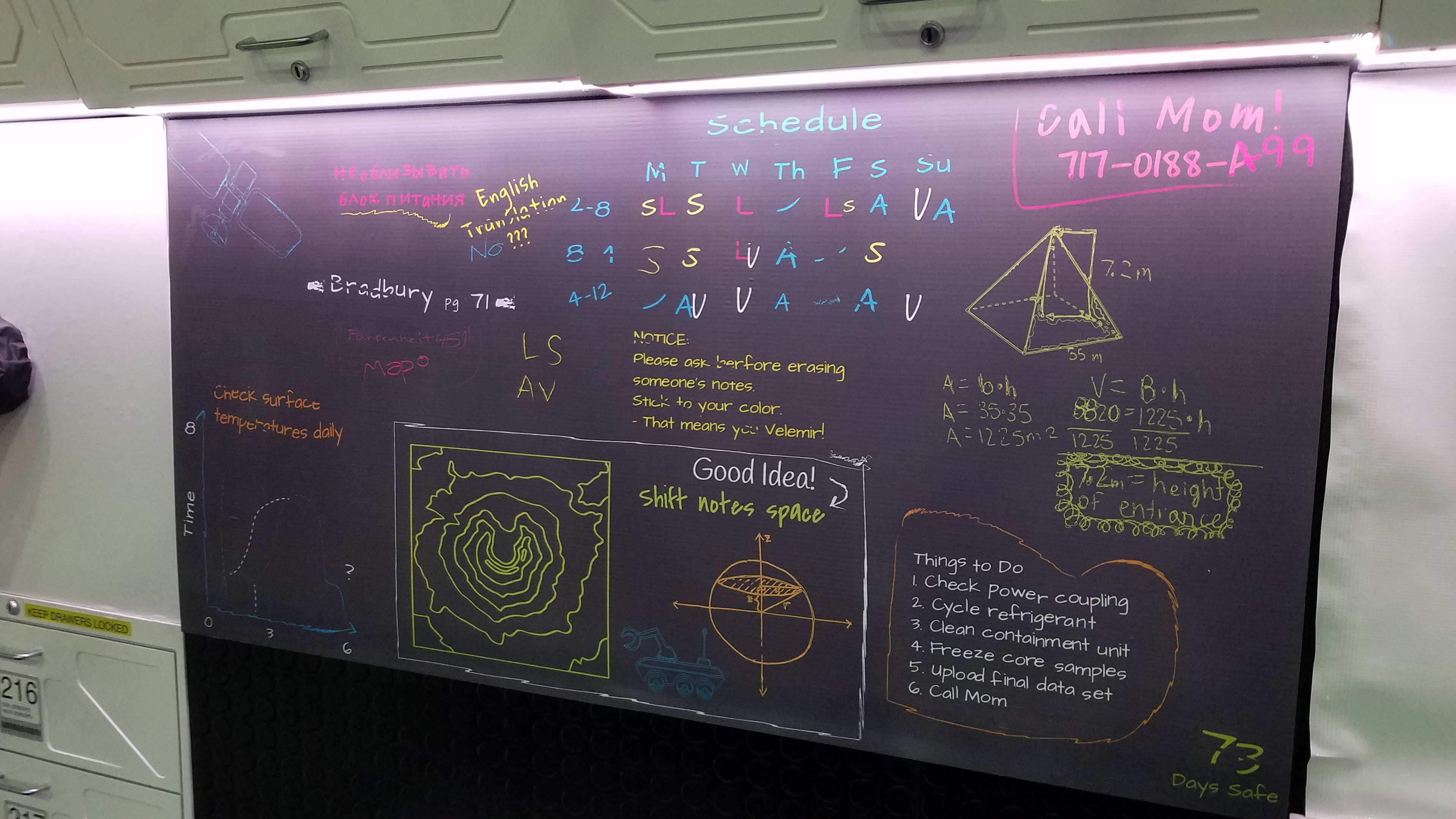 Two whiteboards on the walls held clues and offered extra writing space in order to guide players.
The story was simple, you played as a research team on Mars who must help their fellow scientists escape while restoring damaged systems within your own mobile lab. I created a small cast of characters whose handiwork was seen all over the whiteboards and acted as clues to the various puzzles players could solve. These included inputting commands, reading technical charts, and solving a physical rewiring puzzle hidden behind one of the more easily removable panels.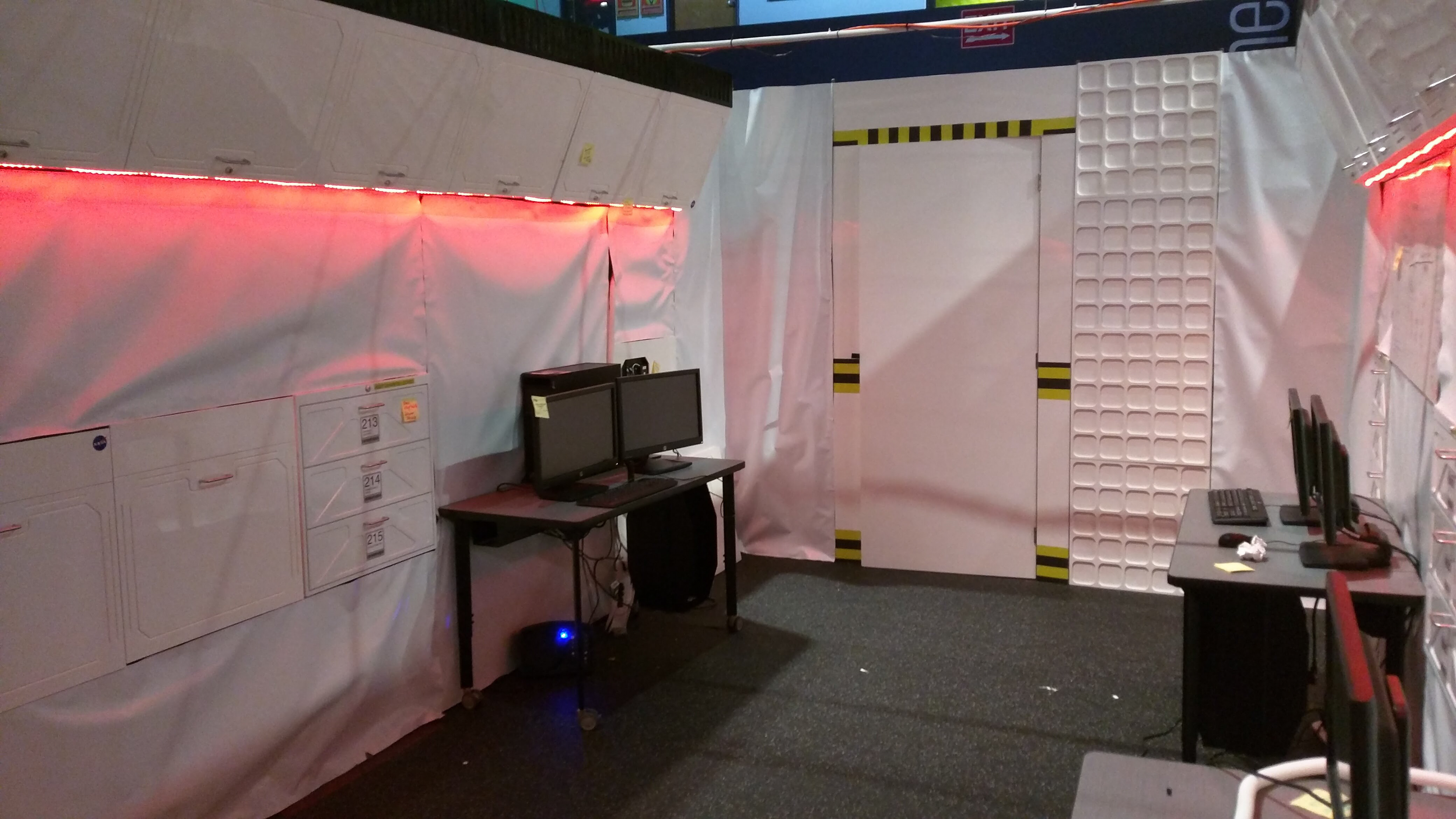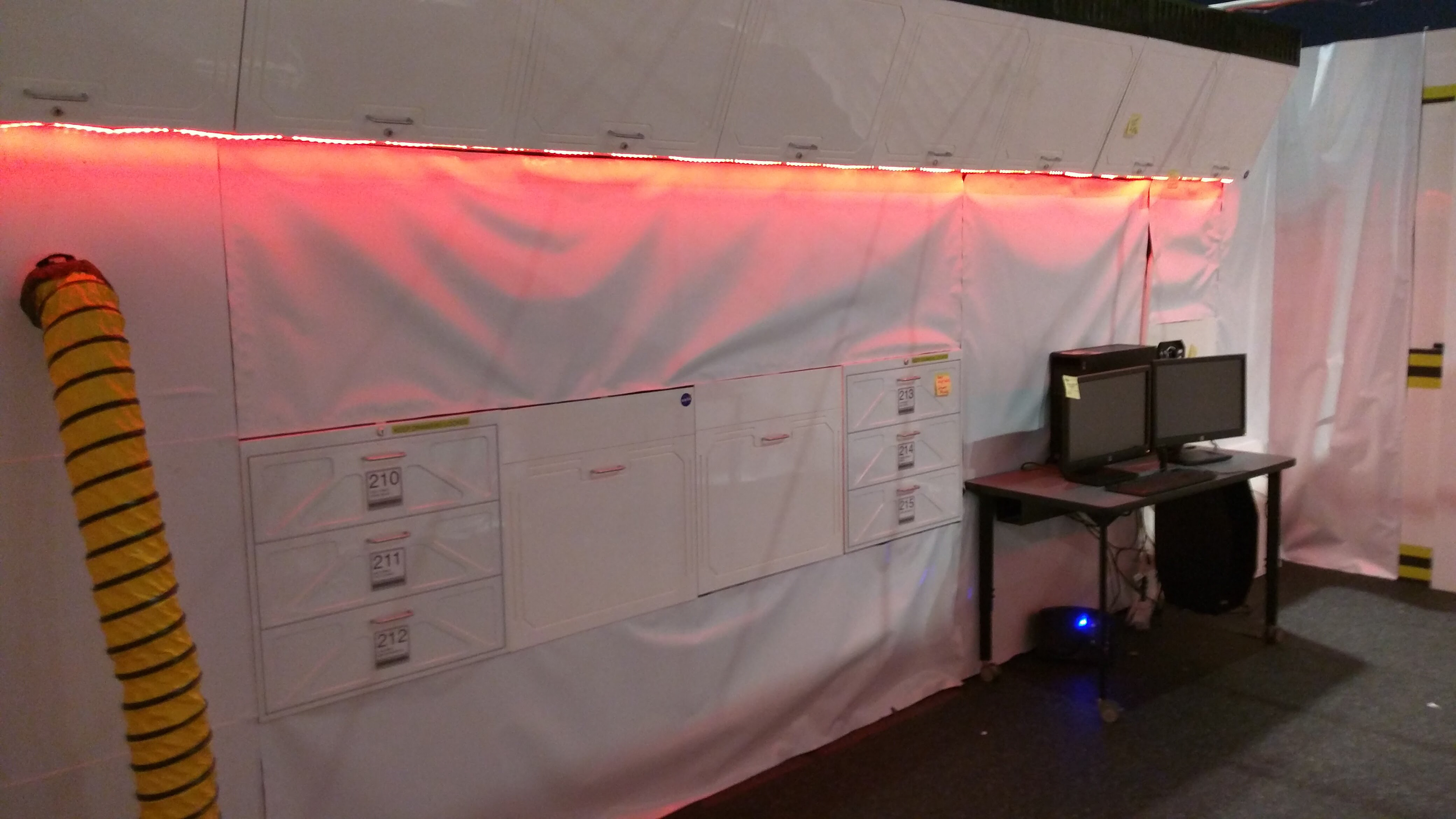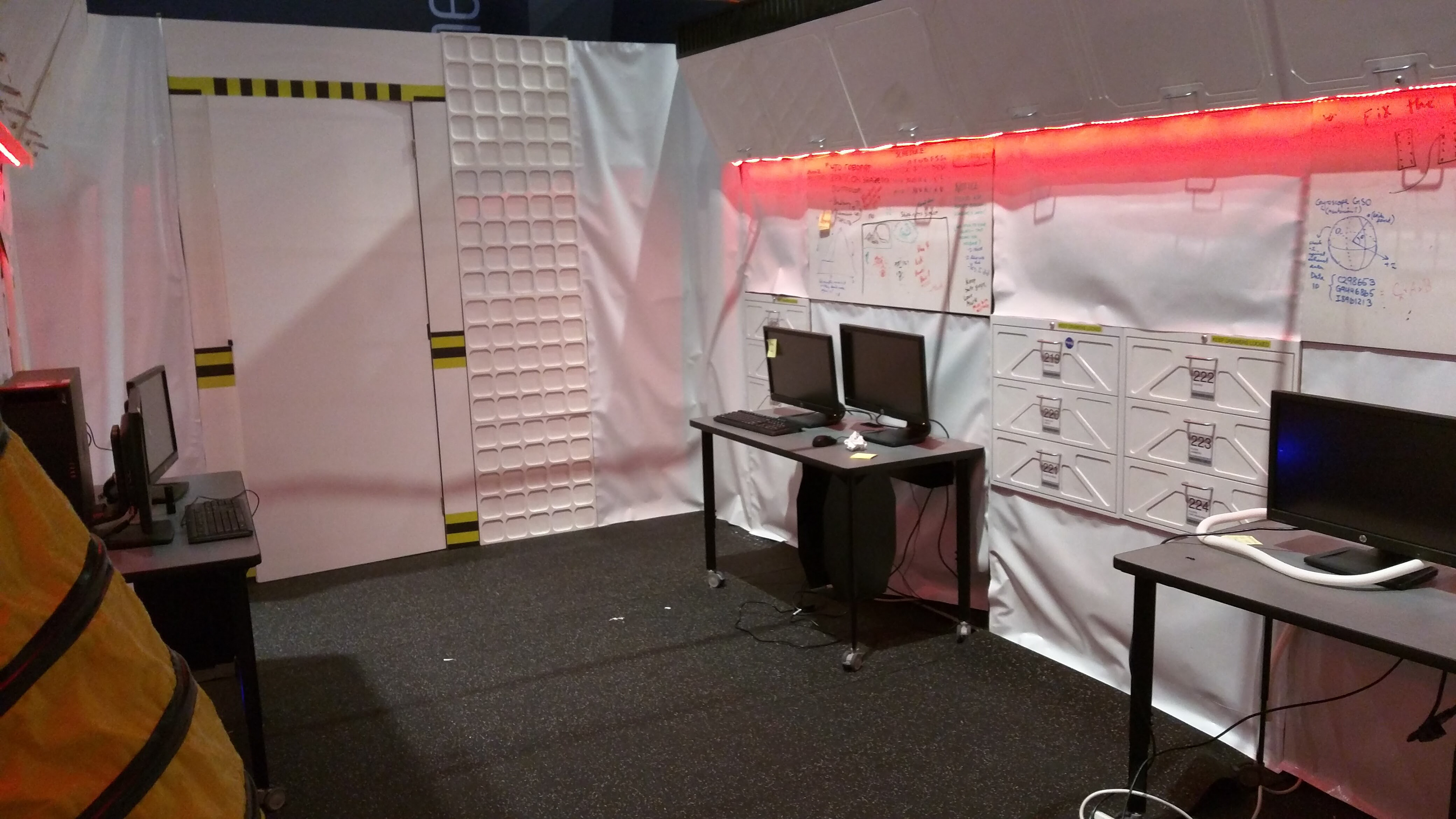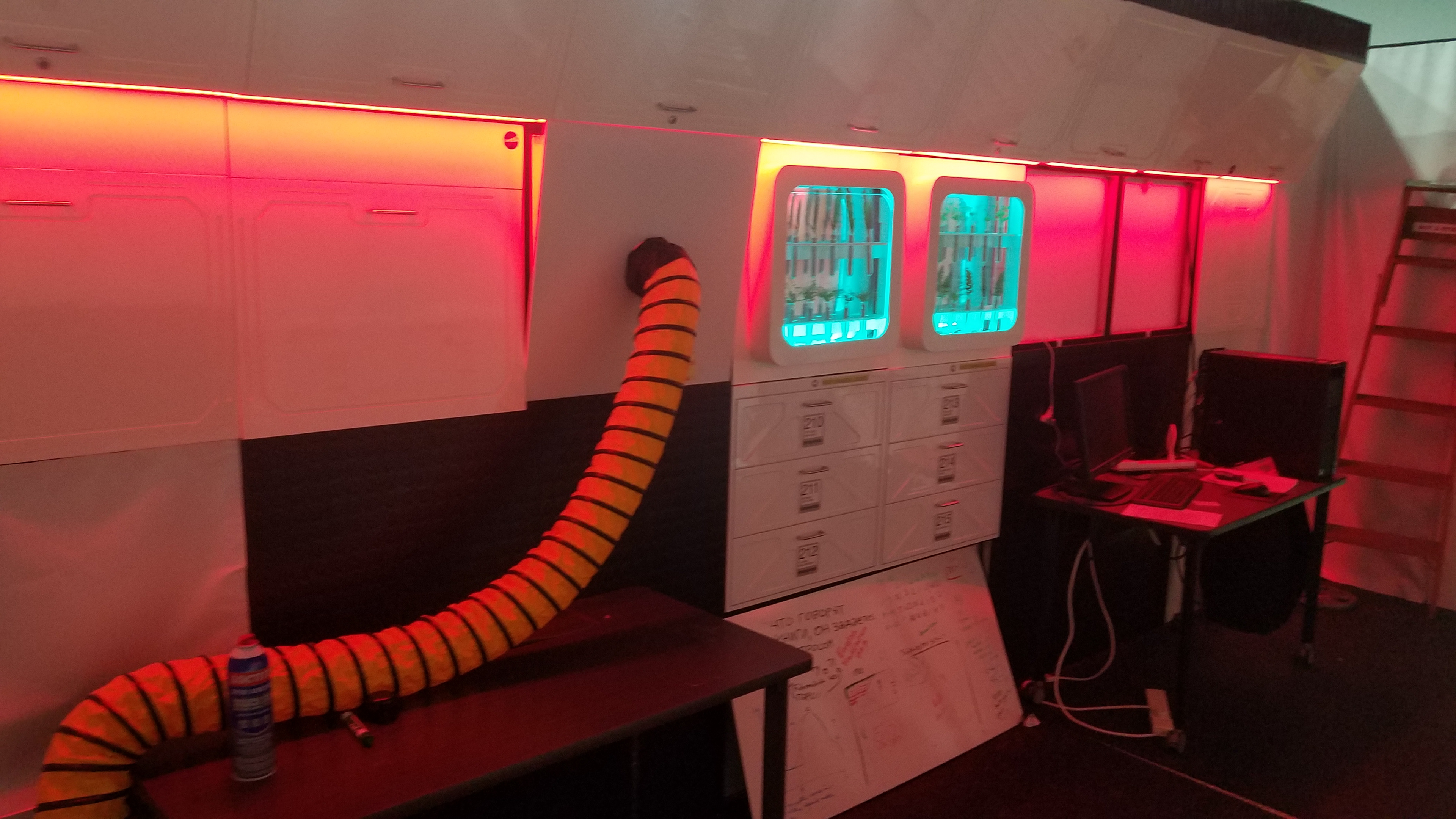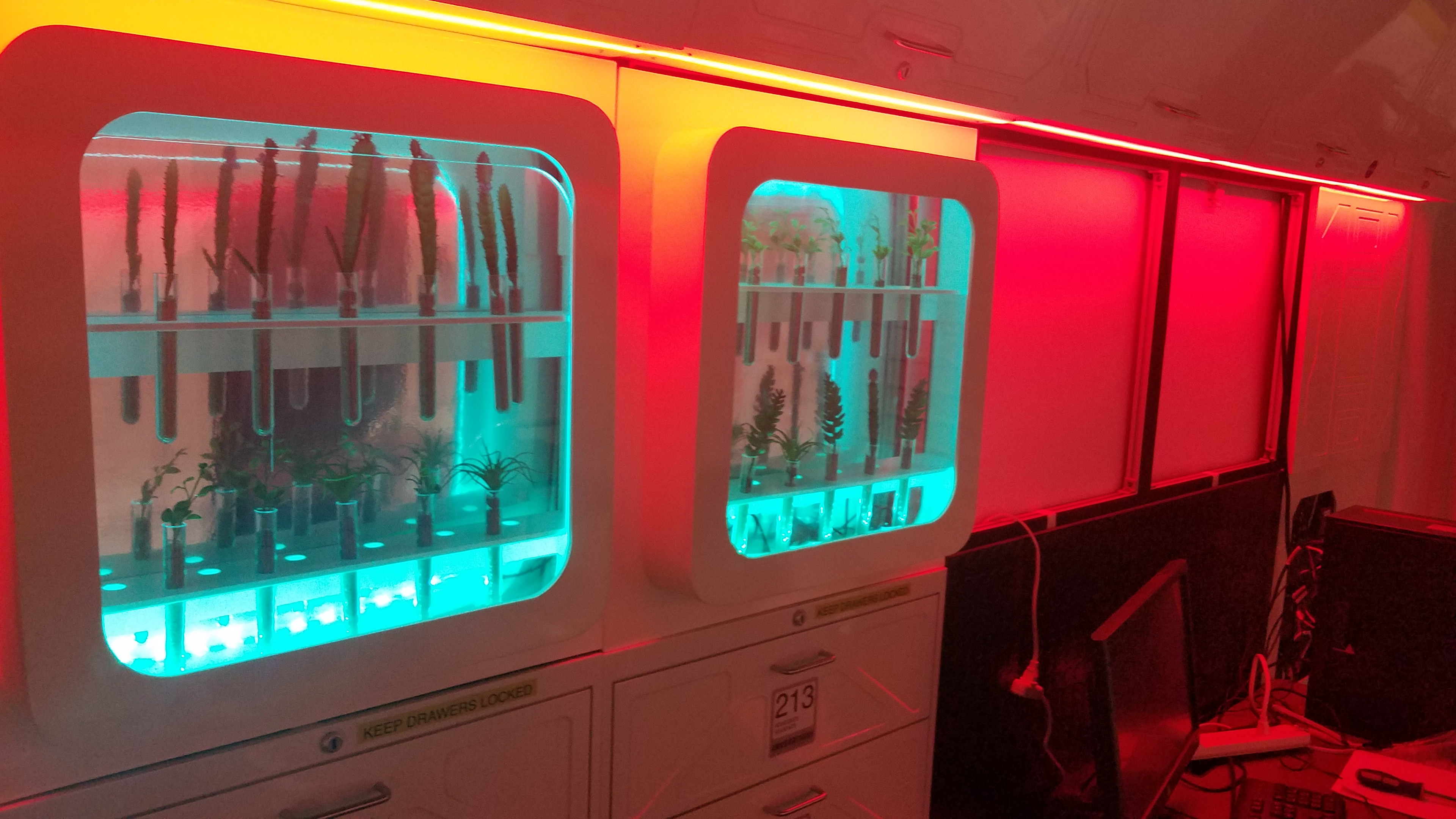 Shots facing the exit door
Due to unfortunate circumstances, our proposed project was not manufactured in time for its intended debut at I/ITSEC. Thankfully, it had caught the eye of Otronicon and became one of their featured attractions at the convention. 
The escape room was a strong success with guests, the reservation list filling up within 30 minutes of opening every day, including during Science Night Live! Featuring Otronicon.

The Escape Room is set to be featured at upcoming conventions with an improved interior design and expanded puzzle solving. It is currently permanently displayed at OTC Launchsite in Orlando.